Leadership Awakening Program (LEAP)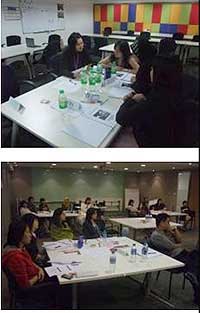 Our Unique Powerful, Insightful and research-based leadership program endorsed by clients!


LEAP is a Impactful intervention to assess the leadership capability of an organisation ( through research-based instrumentation ) so that acceleration work can be done to bridge the competency gaps.

This powerful 2 1/2-day program with after program one-to-one coaching for all participants is used and endorsed by many organisations such as REDtone Telecommunications, Prudential Fund Management, Great Eastern Life, The Sunway Group and OPUS Group. The value-add of this program is not just the research-based contents, but the "live" data collected and the personalised coaching given based on the data feedback. Many of the organisations have used this program to develop leaders, identify talents, bridge competencies' gap as well as for Succession Planning exercise.

LEAP can be used for other HR interventions such as Talent Identification and Change Alignment.